Refer a friend and start earning
The ViceRoi Referral Program is one of the easiest and quickest way to increase your income!
Refer a friend and the benefits will start adding up without you needing to lift another finger.

The extra earnings may start small but get big quickly.
By bringing in 10 referrals, you could be earning an additional $20,000 for the year, on average.
Imagine how much you could be making by bringing your top affiliate friends!
Start earning today!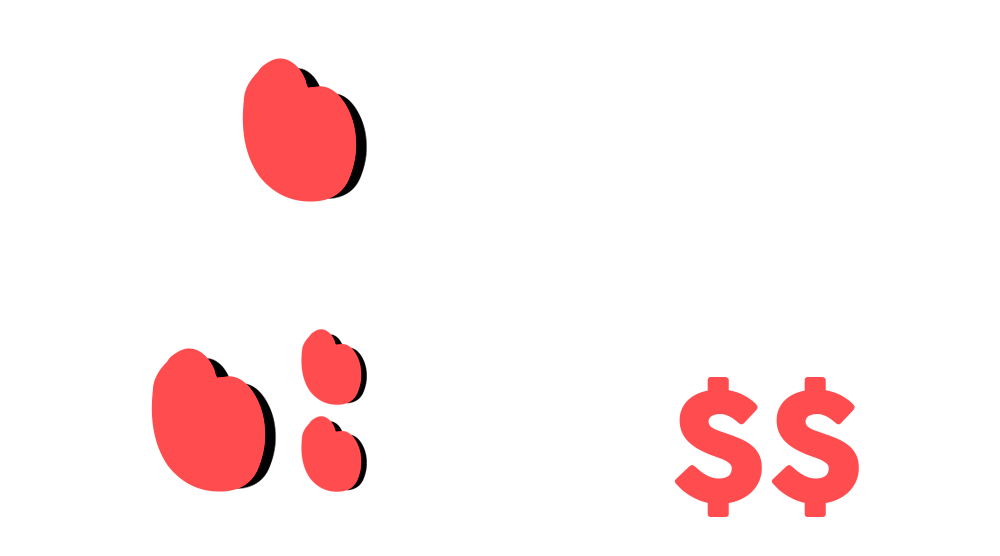 If you know someone who can benefit from our products and services, refer them to us and you'll earn 2% on the revenue they make within our network for a period of one year, beginning from the moment they sign up.
You can refer as many affiliates as you like, so there's no limit to what you can earn.
Who can refer a candidate
All ViceRoi affiliates and advertisers (active or inactive) can refer a new affiliate. Even if you don't work with us or are not operating in Dating, you're still eligible to get commission for referred affiliates.
Dating, Dating and Dating.
Terms and important details
1. 2% commission is calculated based on the revenue in Affise.
2. Referral commissions can be withdrawn as soon as the minimum threshold of $250 is reached.
3. The commission is paid monthly on net30 terms (regardless of your current terms for other payments).
4. Fraud detected on behalf of either party (referring affiliate or referred affiliate) will nullify the referring affiliate's right to this commission and will result in the termination of the commission agreement. Discovery of fraudulent traffic is ground for complete dismissal from our network.
5. If ViceRoi suspects that an affiliate creates a fake account in order to obtain the referral fee, then the commission agreement will be terminated immediately.
6. This Referral Program is based on one level of commission.